Franklin Manufacturing
https://www.franklinmanufacturing.com/
Website Development
Web Application Development
Digital Marketing

As Franklin has a customer and client base world wide, the exponential growth they were facing strained their internal resources with not enough help or time to answer questions that could be solved by the website. A website was developed to showcase all of their product offerings including stats, capabilities, and more. We tried to think through the various questions received daily and how to take that workload off through the use of the website. With hundreds of visits per day, Franklin Manufacturing has proved to be one of our most successful launches. Internal efficiency gains were dramatic, sales and quoting increased and a strong digital presence was born.
We also assisted Franklin with Google Webmaster Tools & Analytics to be able to track their daily website performance and gain deeper insight into visitor information and activity.

A custom application was created to allow Franklin to track several processes and workflows that were either being done via paper, email, or Excel. A Customer Management System was created to allow them to track customer calls, tickets, and sales requests. An assets module was created allowing Franklin to track all of their products that they create from small devices up to multi-machine production lines. This gives the ability to see comments, files, tickets, and a history from cradle to grave. Franklin calls this a machine's digital birth certificate.
Finally, a ticketing system was created that integrated into the customer module allowing them to track potential systemic issues, categories of tickets, time tracking when a service tech is in the field and more. The dashboard view below is available to each service dept. user, however, it is also displayed on a large TV when they enter their offices so that they can have a live pulse on their service at any time and view urgent tickets that may need to be addressed.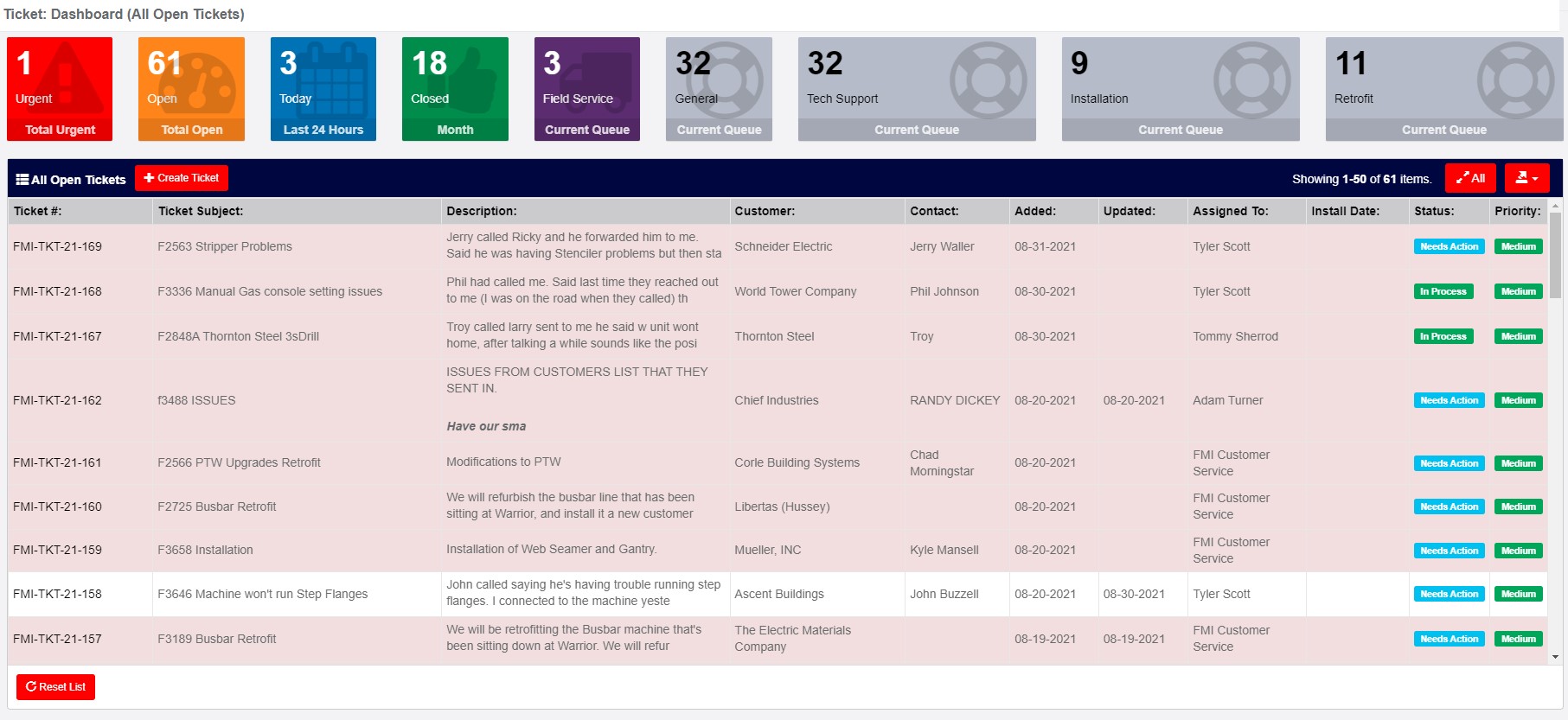 View More Case Studies